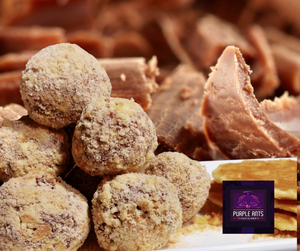 Chocolate Tasting Method
Five senses come into play when it comes to chocolate assessing its quality: sight, touch, smell, sound, and taste.

Allow the chocolate to sit in your mouth for a few moments to release the primary flavors and aromas. Feel the texture, and then chew It 3 - 5 times to release the secondary flavor. Let it rest lightly against the roof of your mouth as it melts so that you experience the full range of flavors, feel the smooth texture, and enjoy that lingering taste.

Chocolates absorb surrounding odors easily and should be kept in an airtight container.

Store it at 14-18ºC, thaw out for 5 minutes, the best temperature to taste chocolates to bring out the flavorful notes is at  22-25ºC. Handcrafted chocolates each piece may slightly vary in weight. 
---